How Top Gear laptop survived Bolivian expedition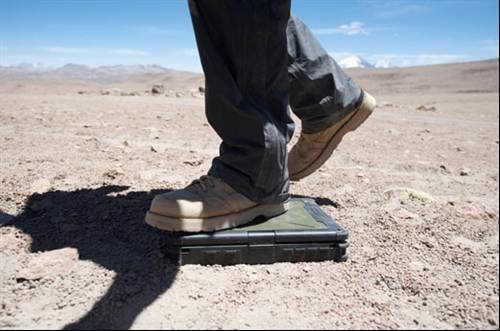 Source:
Endeavour Consultancy
Even a 90kg cameraman does not hurt my laptop
The laptop mysteriously evolved a boot print on the top of the screen. I found out what had happened later that day, when I booted it up and heard Toby the 90kg cameraman say, "I'm glad it's working as I have been stood on it for the last hour while filming from the sunroof". Not many laptops would have survived that.
Ex British Special Forces soldier Gary Humphrey explains how he supported Jeremy Clarkson, Richard Hammond, James May and the Top Gear production team on their epic journey through the Amazon rainforest and across the Andes. Humphrey runs Endeavour Consultancy, a company which provides photography to the defence industry,
View All Photo Stories