How Top Gear laptop survived Bolivian expedition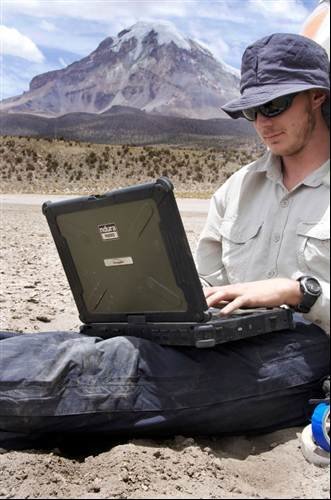 Source:
Endeavour Consultancy
In spite of the conditions, the laptop is still working
As we ploughed through dune after dune, the sand eventually won. The wheel nuts sheared off and a tragic end met the Toyota Land Cruiser as it overturned going down a sand dune. We were down to two vehicles with only 5km to go. The Pacific was in sight, but the sand dunes would not let us pass without a fight. The steepness of the dunes threw the crew. Was it possible to navigate these dunes?
Ex British Special Forces soldier Gary Humphrey explains how he supported Jeremy Clarkson, Richard Hammond, James May and the Top Gear production team on their epic journey through the Amazon rainforest and across the Andes. Humphrey runs Endeavour Consultancy, a company which provides photography to the defence industry,
View All Photo Stories