Photos: Snapshots from inside an exploding star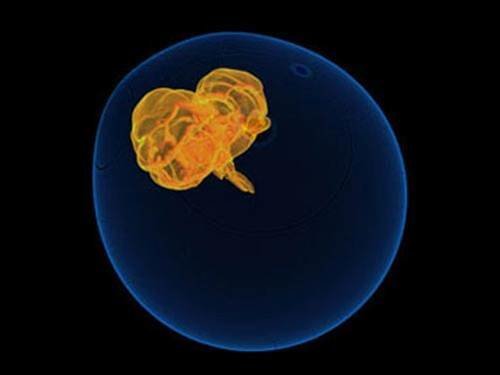 Source:
DOE NNSA ASC / Alliance Flash Center
3D simulation of a type Ia supernova
A snapshot of a three-dimensional simulation of a Type Ia supernova.

This image was taken shortly after the nuclear flame bubble that initiated the event was ignited, slightly off-centre from the progenitor white dwarf star (shown here as a light blue surface).

Buoyancy forces drive the bubble (shown in yellow and red) rapidly to the surface of the white dwarf.
Physicists at the Argonne National Laboratory in Chicago have used the IBM Blue Gene/P supercomputer to model the extreme physics of a supernova explosion.
View All Photo Stories