Photos: Snapshots from inside an exploding star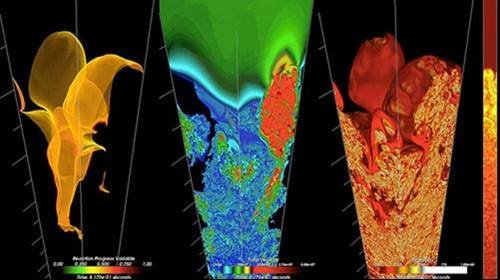 Source:
Argonne National Laboratory
Nuclear combustion in a supernova
Three visualisations of nuclear combustion in a supernova.

The leftmost frame depicts the nuclear flame surface itself, while the other frames represent the combustion's velocity and enstrophy.

These latter two properties dictate how the combustion flows through the system.
Physicists at the Argonne National Laboratory in Chicago have used the IBM Blue Gene/P supercomputer to model the extreme physics of a supernova explosion.
View All Photo Stories