Photos: Snapshots from inside an exploding star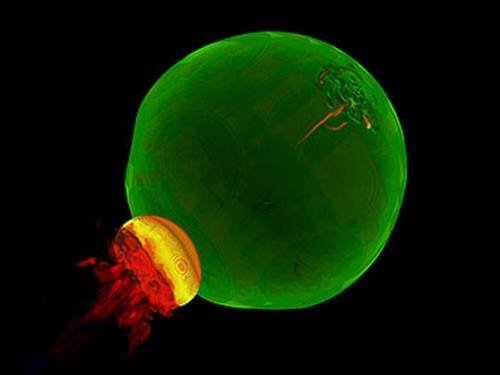 Source:
DOE NNSA ASC / Alliance Flash Center
A type Ia supernova shortly after detonation
A snapshot of a type Ia supernova taken very shortly after the moment of detonation.

The energy released during the blast is equivalent to 1027 hydrogen bombs, each equivalent to 10 megatons of TNT.

This tremendous energy release makes Type Ia supernovae some of the most luminous explosions in the universe, and therefore useful as distance indicators for cosmology.
Physicists at the Argonne National Laboratory in Chicago have used the IBM Blue Gene/P supercomputer to model the extreme physics of a supernova explosion.
View All Photo Stories