Photos: Reclaiming the night sky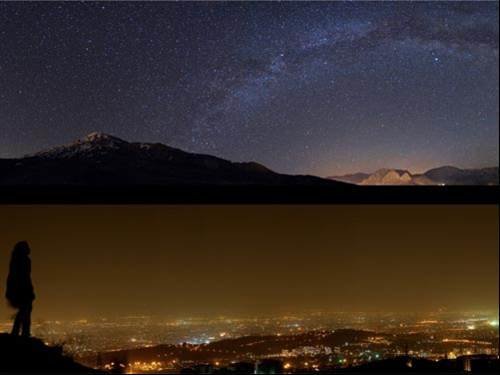 The effects of light pollution
The effects of light pollution are clear in these two images taken at a dark site in northern Iran's Alborz mountain range (top) and in the city of Tehran, just 65 kilometres away (bottom).

At remote sites, 4000 or so stars are bright enough to be seen with the naked eye.
Iranian photographer Babak Tafreshi has won the 2009 Lennart Nilsson scientific photography prize. According to the award panel, his images "reclaim a night sky that most modern people have lost" – see some of them here.
View All Photo Stories