Photos: Hunting for water on the moon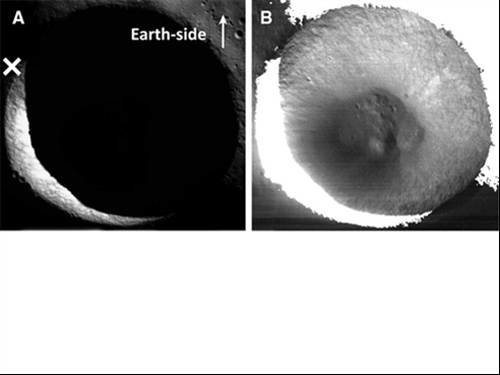 Source:
J Haruyama et al./JAXA/Science
Japanese probe Kaguya photographs Shackleton crater at south pole
2008 (October): Kaguya probe (Japan): It took images of a crater on the south pole called Shackleton, which never receives direct sunlight (left) but is occasionally illuminated by light scattered from the crater's rim (right). The images revealed no shiny ice rinks – only dull lunar soil.
NASA's LCROSS mission is the latest in a series of attempts to divine water on the moon – some have hinted that our nearest neighbour may be something of a watery oasis, while others suggest that view is just a mirage.
View All Photo Stories