Photos: Hunting for water on the moon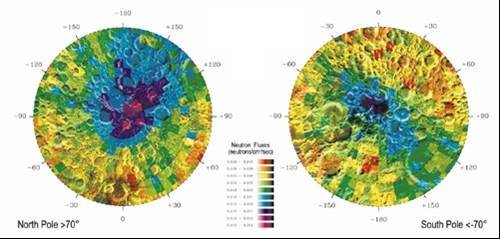 Source:
Feldman et al./Science
Neutron spectrometer detects hydrogen but crash raises no water
1998: Lunar Prospector (US): Using a neutron spectrometer, it found hydrogen (dark blue and purple areas) at the lunar poles, suggesting between 1 billion and 10 billion tonnes of water is stored there. But when it was sent crashing into a crater at the south pole at the end of its mission, no water was detected in the ejected material.
NASA's LCROSS mission is the latest in a series of attempts to divine water on the moon – some have hinted that our nearest neighbour may be something of a watery oasis, while others suggest that view is just a mirage.
View All Photo Stories