Photos: MoD - War, weapons and gadgets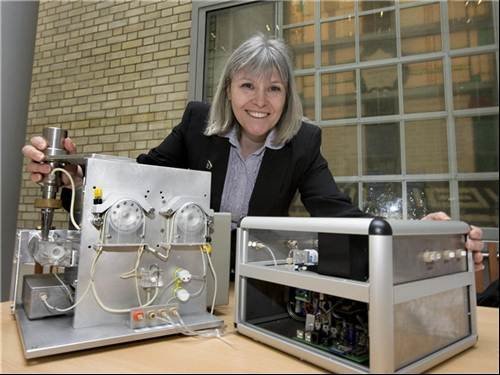 Source:
Crown Copyright 2009
Portable battlespace bio detection
The Portable Battlespace Bio Detection unit is from the ministry's Defence Science and Technology Laboratory (DSTL). The unit is capable of detecting the full spectrum of biological warfare threats from a unit the size of a suitcase. The current units come in four tonne trucks, so this smaller unit will make it easier to assess the environment troops are in for biological and chemical threats.
The Ministry of Defence has released pictures of new technology it is developing, or hopes to develop.
The images were released alongside the Defence Technology Plan, which sets out the MoD's long-term research needs. It aims to encourage tech companies and academics to come up with the next generation of flying, spying robots and new lightweight tanks.
Quentin Davies, minister for defence equipment and support, said exploit new technologies is "vital" for battlefield success.
View All Photo Stories