Photos: Renault F1 unveils new supercomputer to boost its 2009 championship hopes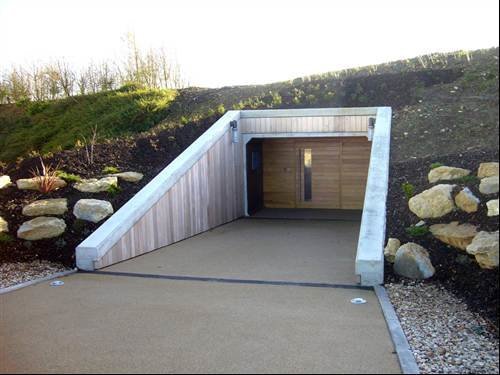 Renault F1 base in the UK at Enstone in Oxfordshire
Thunderbirds are go! An evocative entrance at Renault's F1 computational datacentre. The CFD (Computational Fluid Dynamics) Centre cost $50m.
All the talk in motor sport at the moment is Max Moseley's plan to standardise engine sizes for the 2010 formula one season to reduce the costs of competing in the formula one championship.
>> F1 Game and competition
>> Read: Part one, Part two, Part three
By introducing this plan, Moseley has made it clear that the credit crunch has hit the most prolifigate of sports. However, it is clear that not all teams, Ferrari in particular, are keen for this measure.
Moseley's plan would see the standard specification Cosworth engine would make its debut in 2010, and although reports yesterday suggested that cost-cutting measures had been agreed, the details haven't been revealed.
While all this wrangling has been going on ComputerWeekly vsisted Renault's formula one team headquarteres to see how the team has deployed a new supercomputer, which it believes will help the constructor get back to poll position on the grid.
The new high performance supercomputer will help the Renault F1 team build better car models for use in the team's wind tunnel at its headquarters in Oxfordshire.
View All Photo Stories