Photos: Hardware Hoarders - Your old computers (PART 3)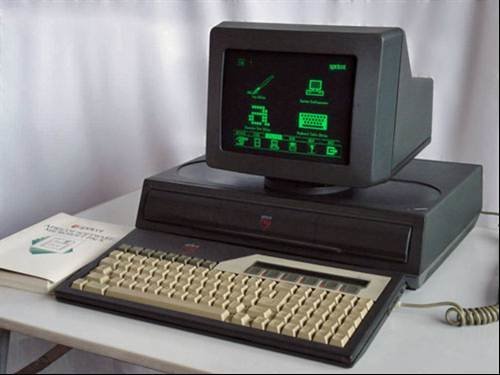 Andrew McLeans Apricot Point 7
Andrew's Apricot Point 7 "dates from around 1984 / 85, is a rebadged version of the Apricot Xi, and was purchased as a file server - it's a machine I saved from the scrap." "From memory, it used an external multiple serial adaptor to which the workstations were connected via their serial ports." "The screen shows the Activity GUI which succeeded Manager and was followed by GEM Desktop." "It was faster than a PC, had better graphics, the fancy Microscreen programmable key pad, soft fonts, keyboard layout, etc... It's just unfortunate that it wasn't PC compatible."
We're inviting Computer Weekly readers to send us photos and videos of the oldest IT equipment they've held on to, and to share their excuses for hoarding it.
We had around 70 photos last year!
See our other hoarders:

Part 2

Part 3

Also, if you've enjoyed this, you might also enjoy our very own
If you have some kit you want to show off, send your pictures to [email protected].
View All Photo Stories