Photos: Hardware Hoarders - Your old computers (PART 3)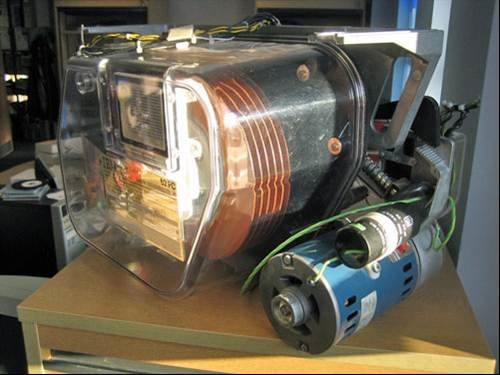 Al Lawrences treasured System 38
Al Lawrence shares the story of his System 38: "When our System 38 died around 1995, the Engineer reported that the 64Kb System Disk had ceased working. When he asked for the FD's so he could rebuild it, he was met with a blank stare, of course. Well, they are specific to the machine, and without them, Sir, you will lose – er – everything. The blank stare was quickly followed by a cold sweat! "Luckily it turned out to be just the motor which had died, and after replacement everything came back up. "When, quite soon after that, we replaced the machine with an AS/400, I rescued the Disk, along with one of the 12" FD's and twin capacitors from the 3-phase mains power supply! "In 40 years in IT I've experienced several similarly close encounters with catastrophe before and since, but just couldn't bear to be parted from this particular one...."
We're inviting Computer Weekly readers to send us photos and videos of the oldest IT equipment they've held on to, and to share their excuses for hoarding it.
We had around 70 photos last year!
See our other hoarders:

Part 2

Part 3

Also, if you've enjoyed this, you might also enjoy our very own
If you have some kit you want to show off, send your pictures to [email protected].
View All Photo Stories