Photos: Hardware Hoarders - Your old computers (PART 2)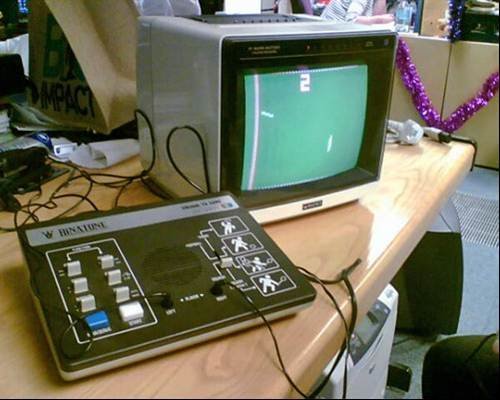 Binatone - Not exactly a Wii...
"As it's Christmas, we decided to break out our state-of-the-art games console," says Mark Dodd from the ICT Section at Vale Royal Borough Council... It may not be this year's must-have for gamers, but then "we are a cash-strapped Local Authority," says Mark. All the same, I wonder what budgetary category this fell into when originally purchased... Occupational health, perhaps?
We're inviting Computer Weekly readers to send us photos and videos of the oldest IT equipment they've held on to, and to share their excuses for hoarding it.
We had around 70 photos last year!
See our other hoarders:

Part 2

Part 3

Also, if you've enjoyed this, you might also enjoy our very own
If you have some kit you want to show off, send your pictures to [email protected].
View All Photo Stories