Photos: Hardware Hoarders - Your old computers (PART 2)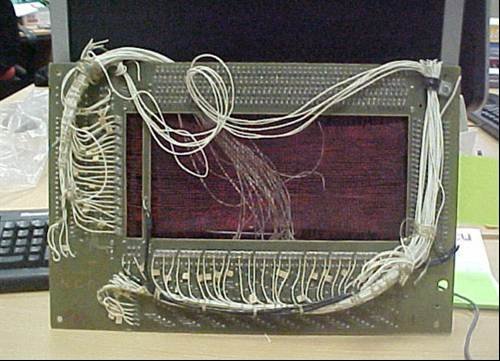 Core memory from NCR mainframe, by David Slater
David Slater has a very good excuse for his hardware hoarding habit: "I teach computing in a college and can show the students the old stuff for real! In my classroom, used for computer maintenance, is a mini museum. The one the kids love most is an original black & white Pong game from around 1970." Pictured here, though, is "some original core memory from a long dead and forgotten NCR mainframe … but maybe another reader has a complete one!"
We're inviting Computer Weekly readers to send us photos and videos of the oldest IT equipment they've held on to, and to share their excuses for hoarding it.
We had around 70 photos last year!
See our other hoarders:

Part 2

Part 3

Also, if you've enjoyed this, you might also enjoy our very own
If you have some kit you want to show off, send your pictures to [email protected].
View All Photo Stories