Photos: Hardware Hoarders - Your old computers (PART 1)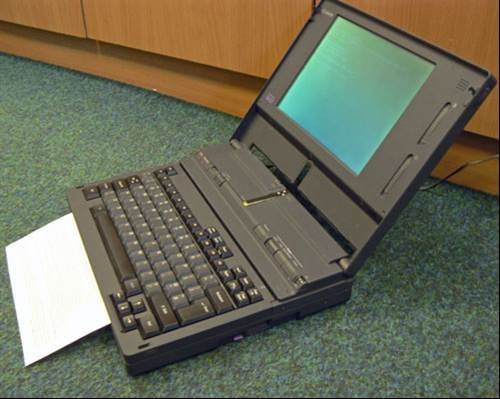 Dan Darcys 1993 Canon BJ Notebook BN22
Dan's company was obviously willing to invest in the best back in 1993. He says, "we purchased this Canon BJ Notebook BN22 with built in Bubble Jet Printer in 1993. It was the first notebook PC to incorporate a printer." Not only that, but one of these beauties even competed in a race with a reconstruction of Babbage's Difference Engine!
We're inviting Computer Weekly readers to send us photos and videos of the oldest IT equipment they've held on to, and to share their excuses for hoarding it.
We had around 70 photos last year!
See our other hoarders:

Part 1

Part 2

Part 3

Also, if you've enjoyed this, you might also enjoy our very own
If you have some kit you want to show off, send your pictures to [email protected].
View All Photo Stories