Photos: Gartner Symposium Keynote, Cannes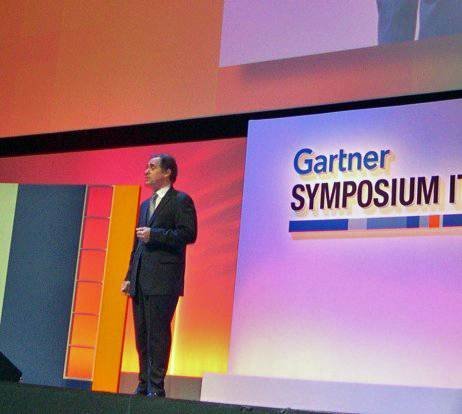 Gartner keynote: Richard Hunter, distinguished analyst, sums up
To sum up, the clear message was: IT must identify areas where it can improve business performance. Richard Hunter, a distinguished analyst at Gartner, was the final speaker to present during this Symposium keynote. He said, "Decide what needs to be spent, not what needs to be cut." Hunter urged CIOs to change the culture of IT within business. "IT has traditionally delivered technology, but IT projects must deliver business improvement that everyone in the business can understand."
See our Gartner Special Report and replay our live discussion.
Given a backdrop of economic slowdown and recession, the Gartner Symposium in Cannes has kicked off with a sombre message for chief information officers and IT directors: rather than look at reducing costs, look at adding value. True innovation occurs when trading conditions are tough. The message from the keynote speakers is: "IT must innovate in this economic downturn." Further photos are also available on Gartner's Flickr pages.
View All Photo Stories