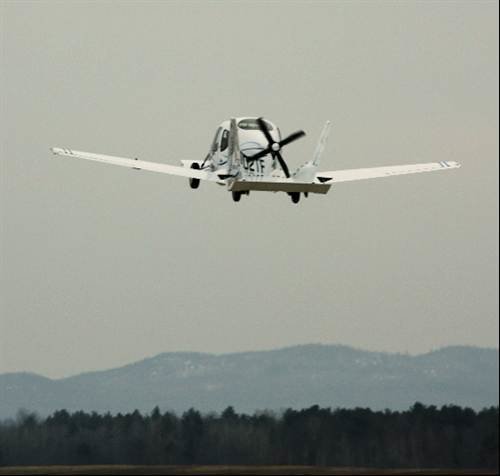 Source:
Ian Grant
Into the wild blue yonder
Terrafugia found it could not fit all the road safety equipment without busting the FAA's light sport category weight limit. So the FAA granted the Transition an exemption despite it being 55kg over the limit.
Terrafugia was founded by five MIT graduates who are also pilots. Sponsors include SolidWorks and CableOrganizer.com, with extra help coming from Garmin International, Dynon Avionics, CO Guardian, David Clark Company, Bose Corporation, Icom, and Air Graphics.
The Transition designers used Dassault Systèmes (DS) SolidWorks 3D design suite for the initial design. Terrafugia engineers are using DS's Catia computer aided design software for 3D composite material and finite element modelling to experiment "in silicon" with different materials and sizing for the wings for its beta prototype, expected in 2011.

Ben Zelnick, an engineer at Terrafugia, said, "Having a full digital model of a ply-by-ply layout will allow us to conduct accurate structural analyses, which is invaluable in reducing the weight of the Transition."