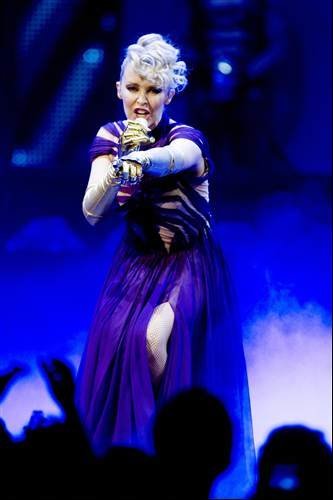 Source:
Lien, Kyrre/AFP/Getty Images
Kylie Minogue at the O2 arena
As the millennium dome it was a national joke, but as the O2 arena, it attracts thousands of revellers and provides a setting for the world's biggest names. IT has been part of the transformation story – it's not the most glamorous part, but it plays a big part in the arena's success or failure. Artists like Kylie Minogue, above, and Justin Timberlake need their own virtual offices when they move their entourages in, and NEC, the company providing the IT, works with them to make sure everything runs smoothly. Each stage show needs a lot of infrastructure, and NEC provides equipment like laptops and allocates bandwidths on the arena infrastructure to the artist.