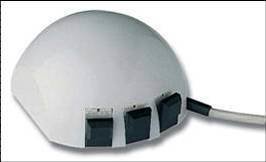 Source:
Logitech
Logitech's first ever mouse - the P4 mouse was developed in 1982.
The humble computer mouse celebrates its 40th birthday next week on 9 December. It was first invented and demonstrated by Douglas Engelbart and his group of researchers at Stanford University in 1968.
Now forty years on, Logitech the Swiss firm that was founded in a farmhouse in Apple, has announced that it has sold its one billionth mouse, since it designed its first, the P4 in 1982.
Today Logitech produces 376,000 mice a day, 7.8 million per month and sells the mouse in 100 countries worldwide.