Photos: The 7 sins of Windows Phone 7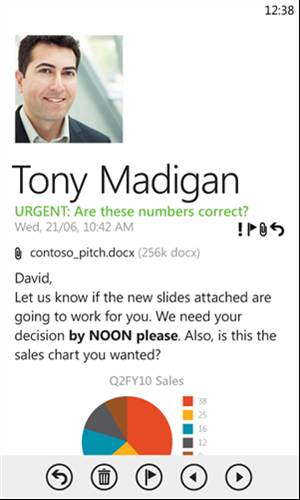 Lack of copy-and-paste functionality - Email: The 7 sins of Windows Phone 7
Windows Phone 7 currently lacks copy-and-paste functionality. Some users claimed Microsoft should have included this simple capability after iPhone 4 met similar complaints.

Many users expect this to be included in the next OS update.
See also:
Photos: Microsoft's worst inventions ever
Photos: The Dirty Dozen of Windows 7 - things that might bug you
HTC Desire HD video review: This phone is big and amazing!
View All Photo Stories