Photos: Blackberry Playbook rivals iPad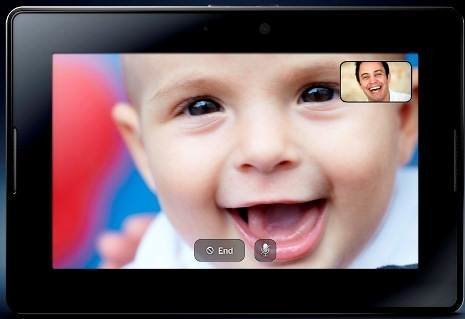 Source:
Research in Motion
Multimedia - Blackberry Playbook rivals iPad
Video conferencing is one of the key features of the Playbook. With dual HD cameras (3 MP front facing and 5 MP rear facing) for video capture and video conferencing, HD video can also be recorded. Blackberry's Playbook also includes a HDMI-out port to allow for external presentations.

The Playbook supports 1080p HD video, MPEG, DivX, WMV and audio playback of MP3, AAV and WMA files.
Blackberry-maker Research in Motion (RIM) has launched its tablet, the Blackberry PlayBook. With RIM's stronghold in the enterprise market, its new tablet looks set to build upon its corporate market position.
Available from the second quarter of 2011, pricing is yet to be announced. But how does the Playbook measure up to Apple's iPad?
View All Photo Stories