Photos: A history of the demise of the NHS IT programme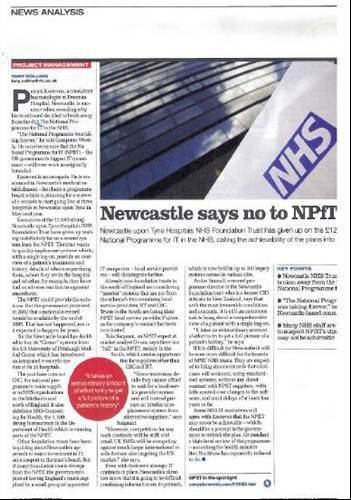 Source:
ComputerWeekly.com
Clinicians do not trust the system
One of the major issues Computer Weekly encountered during its reporting of this significant IT project is the lack of user buy-in.
The controversial £12.7bn NHS National Programme for IT "is no longer needed", according to the Department of Health, and decision-making power will now be handed back to local NHS IT managers. Computer Weekly has covered the ups and downs of the project extensively since its inception in 2003, and our articles tracked the ultimate demise of the project.
View All Photo Stories