Photos: Adobe Creative Suite 5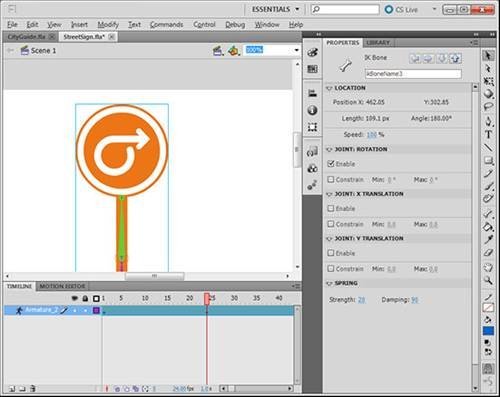 The Spring effect
The Spring effect in Flash Professional lets you apply strength and damping to animations.
Adobe's Creative Suite 5 is vast: 15 core applications covering web design, Flash design and development, print design and publishing, and video production.
Adobe packages the suite into bundles aimed at three different segments: Web, print design, and video production. There is considerable overlap between the bundles, which makes sense given the trend towards multiple output formats. Photoshop appears in all the bundles, and Flash authoring tools are included everywhere except the small, print-focused Design Standard.
View All Photo Stories