Microsoft Home explores future uses of technology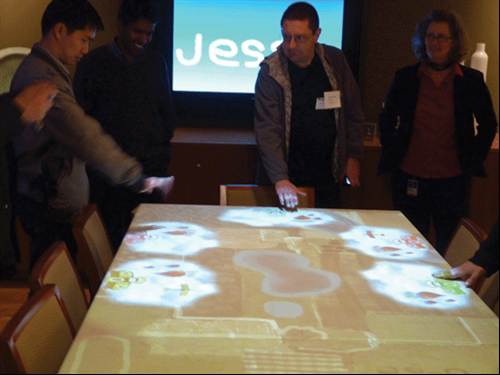 DINING ROOM TABLE
Here the dining room is transformed for a young boy's birthday party. The ceiling mounted projectors display images on the walls and table on a flying theme. Party guests are able to interact with the image of aircraft on the table and "fly" them around the room using hand gestures, as members of the press tour attempt to do here.
The Microsoft Home explores technology that might enhance life at home in the next five to ten years.
Since 1994, the project has served as a launch pad for new ways of thinking about technology's potential impact on people's daily lives
The Microsoft Home simulates a domestic environment including a front door, entrance hall, kitchen, family room, dining room, entertainment room and bedroom.
View All Photo Stories