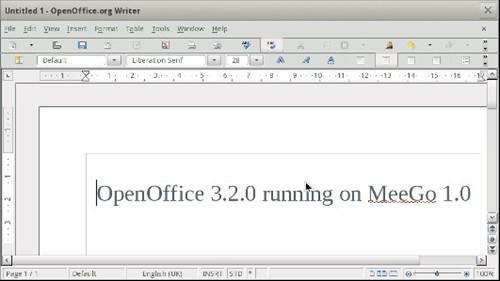 Getting Open Office going on MeeGo
Andy Bleasden has posted a guide to getting popular apps running in his blog . It's pretty easy, but you need to use the Terminal app, and login as super user (sudo -i)before running setup.
MeeGo is a new Linux operating system for mobile devices, desktop PCs and Net Books. Cliff Saran takes a close look at what it has to offer.
View All Photo Stories