Photos: The technology driving air traffic control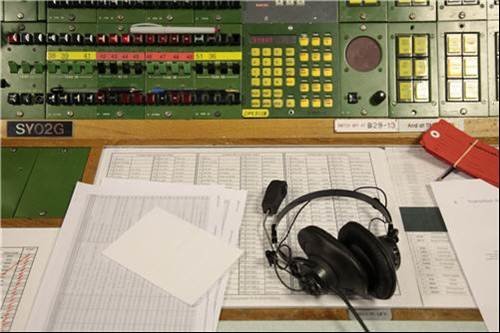 Close up of the equipment used in the old control room
Reducing delays: NATS says delays attributable to air traffic control have fallen from 21.9 seconds per flight in 2008 to 4.6 seconds in 2009. The number of flights with no delay at all has risen from 98 per cent to 99.5 per cent.

This is partly down to the Traffic Load Prediction Device, which helps supervisors plan more precisely for expected traffic and adjust staffing levels accordingly.

Better presentation of flight data and better distribution of flights between controllers has reduced the workload associated with each flight, helping them to handle more flights at a time.
Controlling air traffic is one of the world's more stressful jobs. There's the "life and death" element of it, plus the need for razor-sharp reactions on everything from terrorist attacks to extreme weather. But despite the apparent complexity of the task, and the high-tech appearance of the equipment, it's still a job that relies completely on the ability and skill of its staff.
Read full article >>
View All Photo Stories