Photos: The technology driving air traffic control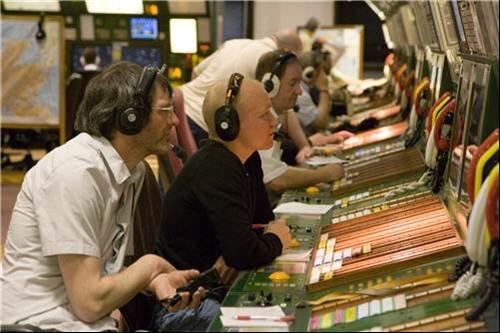 Air traffic controllers in the old control room, vacated in December 2009
As things stand, each controller receives information from 26 different air traffic management systems and must synthesise this into a schedule for each flight.

If all goes well, the process isn't complicated – the airline's operations department files a flight plan for each journey several hours before take off is due. That gives the flight's direction, speed, altitude and any other information needed to get it from A to B.

The controller receives this, assesses it with other information available, and gives the flight the go-ahead. If anything changes during the flight, controller and pilot will communicate via encrypted radio or a satellite datalink.
Controlling air traffic is one of the world's more stressful jobs. There's the "life and death" element of it, plus the need for razor-sharp reactions on everything from terrorist attacks to extreme weather. But despite the apparent complexity of the task, and the high-tech appearance of the equipment, it's still a job that relies completely on the ability and skill of its staff.
Read full article >>
View All Photo Stories