Photos: 3000 year old mummy seen using hi-tech scanner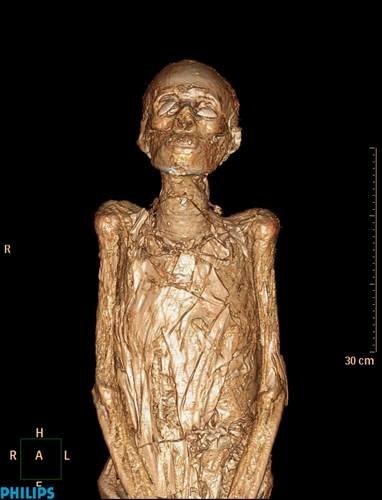 Source:
Philips Healthcare/University of Chicago
3-D image in bandages
3-D image that shows bandages wrapping Meresamun and giving an idea of her stature.
Scientists have used an advanced scanner to get never-before-seen images of a 3000-year-old mummy. Staff at the University of Chicago combined X-rays with advanced computer processing technology to create the images.
View All Photo Stories