Photos: 3000 year old mummy seen using hi-tech scanner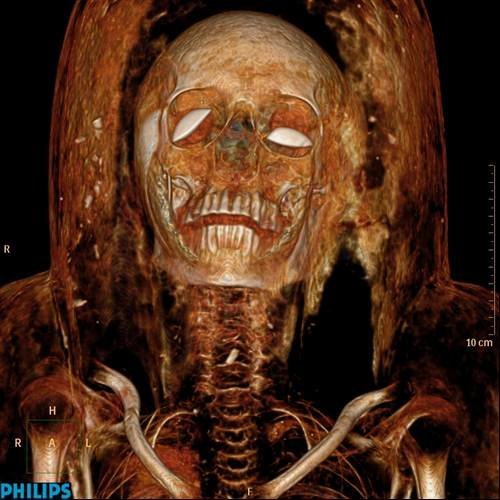 Source:
Philips Healthcare/University of Chicago
Detailed scan of head and shoulders
The scan shows coffin and details of Meresamun's skeleton, including her eye sockets, jaw and shoulders. The coffin came from Egypt although it is unknown where she lived and died. The coffin has never been opened before and dates from around 950 BC.
Scientists have used an advanced scanner to get never-before-seen images of a 3000-year-old mummy. Staff at the University of Chicago combined X-rays with advanced computer processing technology to create the images.
View All Photo Stories