Photos: Royal Family and Beckhams census from 1911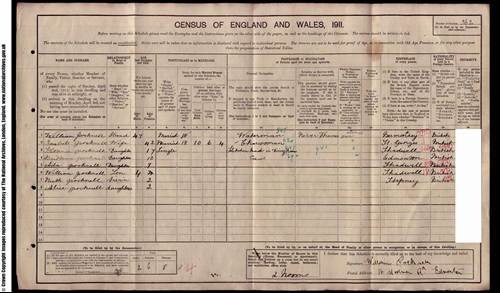 Source:
Image is Crown copyright RG14/7353 reproduced courtesy of The National Archives
The household that gave us Bruce Forsyth
The online census reveals the details of the 36 million people living in England and Wales in 1911.
The original census records were handwritten by each individual head of household. ISP Brightsolid, an expert in the digitisation and management of records, digitised the hand written census forms.
The online census for 1911 had over 17 million page views on the first day it went live. 645,000 people conducted 3.4 million searches on the first day of release
The most popular time of day to visit the site was between 7pm and 8pm - with 57,000 people searching their family history and generating 2.3 million page views
View All Photo Stories