Photos: Barclays hi-tech Piccadilly branch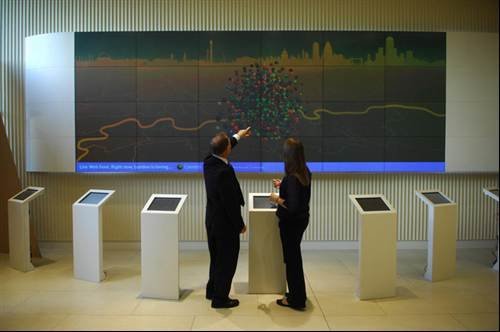 Being:London interactive video-wall installation at Barclays Piccadilly
Being:London is an online video wall art installation that will graphically represent London life using content from blogs and input from consoles within the branch. It will be the first feature visitors will see as they enter the bank.
Barclays bank has opened a cutting-edge branch in Piccadilly Circus demonstrating how technology is changing the way the bank can serve customers.
Alongside other advances, the bank is piloting Microsoft's Surface technology, which enables users to interaction with digital content through natural hand gestures and touch.
View All Photo Stories