Photos: Barclays hi-tech Piccadilly branch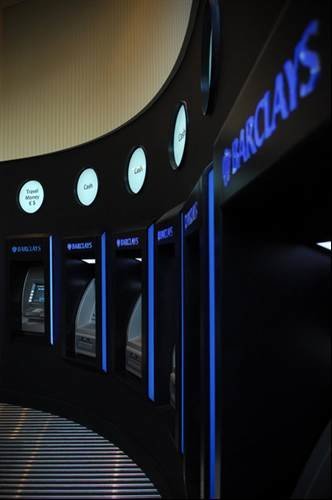 ATMs at hi-tech Barclays bank in Piccadilly
Mike Amata, Chief Distribution and Product Officer for Barclays says that inspiration for the branch came from retailers such as Apple and Nike. "Our plan for Piccadilly has been to build not only a branch of the future but a branch befitting the iconic setting."
Barclays bank has opened a cutting-edge branch in Piccadilly Circus demonstrating how technology is changing the way the bank can serve customers.
Alongside other advances, the bank is piloting Microsoft's Surface technology, which enables users to interaction with digital content through natural hand gestures and touch.
View All Photo Stories