Photos: Hardware Hoarders - Your old computers (PART 3)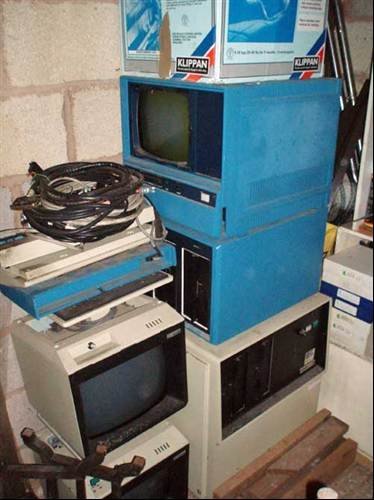 Bright blue Intel MDS and Philips Word Processor
Dave Ross of County Hall, Worcester, braved his hardware hibernation chamber to photograph this assortment of his "oldest bits". The Intel Micro Development System was used by Dave in the early 80s or before and is clad in a delightful shade of blue. It's stacked on top of a Philips Word Processor System, and accompanied by "two dedicated, dumb, colour terminals" to the left of the picture. The systems both use 8" floppy discs. But not very often, judging by the dust gathered on those poor upside-down Philips monitors...
We're inviting Computer Weekly readers to send us photos and videos of the oldest IT equipment they've held on to, and to share their excuses for hoarding it.
We had around 70 photos last year!
See our other hoarders:

Part 2

Part 3

Also, if you've enjoyed this, you might also enjoy our very own
If you have some kit you want to show off, send your pictures to [email protected].
View All Photo Stories