Download this free guide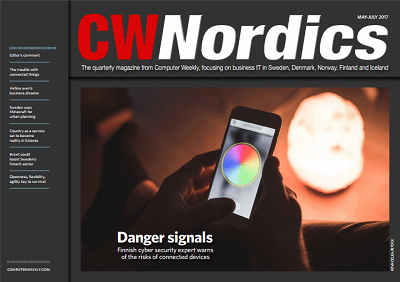 Cyber danger, Will Robinson!
Finnish cyber security expert Mikko Hyppönen talks about security in the Nordics, Russia and the trouble with connected devices; Icelandic airline Wow Air averted disaster through the use of application performance monitoring software when it embarked on a major expansion; and find out how, since December 2015, anyone playing popular sandbox game Minecraft has been able to build their worlds on the actual map of Sweden.
By submitting your personal information, you agree that TechTarget and its partners may contact you regarding relevant content, products and special offers.
You also agree that your personal information may be transferred and processed in the United States, and that you have read and agree to the Terms of Use and the Privacy Policy.