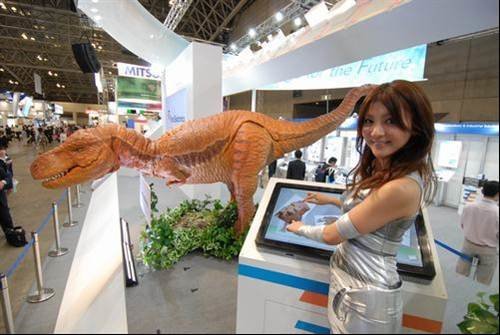 Source:
CEATEC 2010
TE Saurus - Tyco's dinosaur robot
The dinosaur robot "TE Saurus" from Tyco Electronics was intended to introduce the importance of protecting the environment and creating a low-carbon society for the next generation.
The annual CEATEC exhibition in Japan showcases the latest cutting-edge technology and electronics. Some of the products on display may never make it to the shop floor, but others give some indication of the gadgets and gizmos likely to be heading our way soon - and of course, no Japanese tech show would be complete without a robot. Visit www.ceatec.com for more.