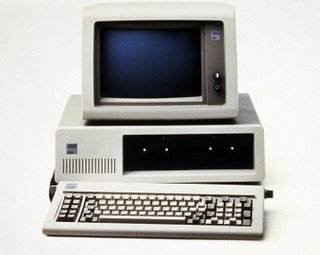 Source:
Wikipedia - Wordsrus
7 – The IBM 5150
The IBM 5150, which was introduced on August 12, 1981 was part of a line of PCs as IBM attempted to get into the small computer market then dominated by the Commodore, Atari, Apple and Tandy.
Computer Weekly celebrates the birthday of one of Britain's greatest sons, Charles Darwin (1809-1882), with our representation of the evolution of the PC.
In his 1882 book "On the Origin of Species", Darwin explained how over billions of years simple organisms evolved into the complex life forms we see today.
Computers on the other-hand have evolved at a much faster rate.