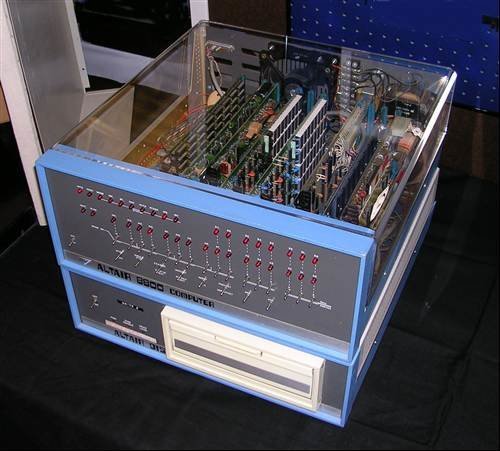 Source:
Swtpc6800 at en.wikipedia
5 –MITS Altair 8800
The MITS Altair 8800 a was microcomputer design from 1975, based on the Intel 8080 CPU and sold as a mail-order kit.
Computer Weekly celebrates the birthday of one of Britain's greatest sons, Charles Darwin (1809-1882), with our representation of the evolution of the PC.
In his 1882 book "On the Origin of Species", Darwin explained how over billions of years simple organisms evolved into the complex life forms we see today.
Computers on the other-hand have evolved at a much faster rate.