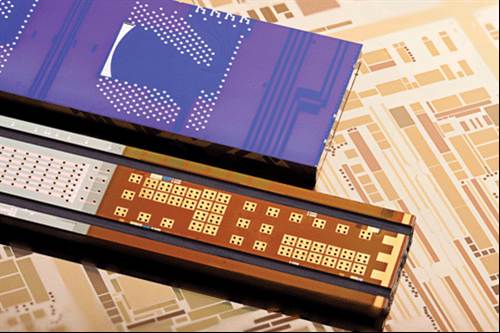 The two silicon chips at the heart of the link
The two silicon chips are at the heart of the 50G Silicon Photonics link. The lower chip is used to generate light and send data, while the upper chip is used to receive laser light and convert the optical information back into electrical 1s and 0s.
Intel steps up its interest in using optical fibres for high speed interconnects in processor-based systems, developing a prototype silicon-based semiconductor laser to support 50Gbit/s optical links in computers.
View All Photo Stories