Microsoft Home explores future uses of technology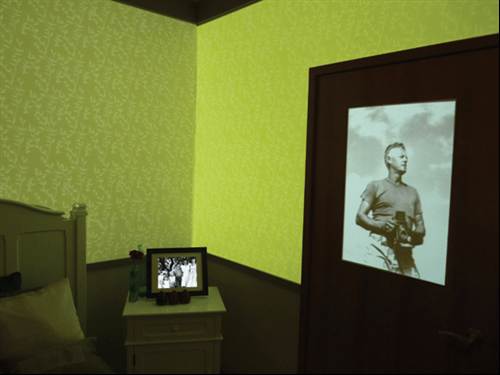 GRANDPARENT BEDROOM
In the teen bedroom, shown in the first slide, it again takes only a few voice commands and hand gestures to transform the room into a guest room for "grandma". The digital wall paper, image in the digital frame on the bedside table and door-mounted "poster" are replaced in an instant with no effort or cost. No-one really knows what homes of the future will look like, but the Microsoft Home is demonstrating some of the possibilities.
The Microsoft Home explores technology that might enhance life at home in the next five to ten years.
Since 1994, the project has served as a launch pad for new ways of thinking about technology's potential impact on people's daily lives
The Microsoft Home simulates a domestic environment including a front door, entrance hall, kitchen, family room, dining room, entertainment room and bedroom.
View All Photo Stories