Microsoft Home explores future uses of technology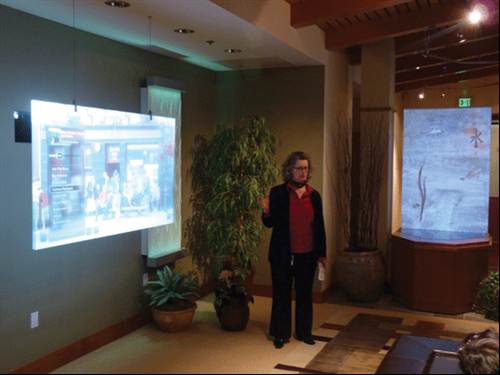 LIVING ROOM
The living room boasts two futuristic screens made from specially coated glass to display rear-projected images. The screen on the left is for accessing music, images and information on the home computer system, while the one of the right functions as a decorative screen that changes according to the mood lighting selected by the home owner.
The Microsoft Home explores technology that might enhance life at home in the next five to ten years.
Since 1994, the project has served as a launch pad for new ways of thinking about technology's potential impact on people's daily lives
The Microsoft Home simulates a domestic environment including a front door, entrance hall, kitchen, family room, dining room, entertainment room and bedroom.
View All Photo Stories