Microsoft Home explores future uses of technology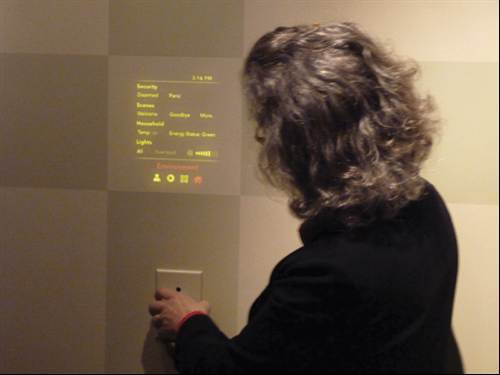 HALLWAY COMPUTER
Once through the door, Goldthwaite demonstrates a concept voice-controlled home computer, which the home owner can use to do things like deactivate alarm systems, set lighting and retrieve messages. Information is increasingly coming from disparate sources with sensors in just about everything, and a large part of the work in the Microsoft Home is aimed at how to filter and present that information to make people's lives better, says Goldthwaite, program manager, consumer prototyping and strategy at Microsoft.
The Microsoft Home explores technology that might enhance life at home in the next five to ten years.
Since 1994, the project has served as a launch pad for new ways of thinking about technology's potential impact on people's daily lives
The Microsoft Home simulates a domestic environment including a front door, entrance hall, kitchen, family room, dining room, entertainment room and bedroom.
View All Photo Stories