A glimpse of future technology from IBM Hursley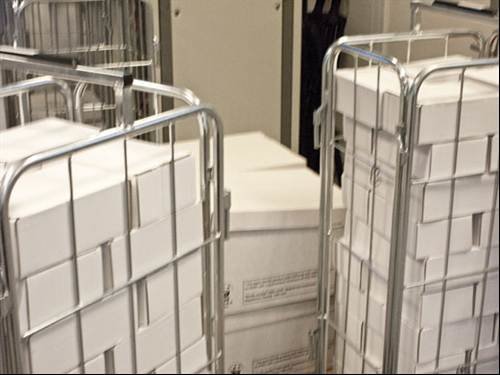 Stopping trolleys going walkabout.
Rollcage trolleys are not cheap and without them businesses' supply chains break down because merchandise cannot be moved to and from the warehouse and delivery lorry. Why not tag them with a GPS and RFID?
Hursley has been home to IBM's WebSphere middleware, MQ Series, message queue technology and the CICs transaction system. IBM uses the site to showcase future technologies like the connected home, smart metering and high-tech retailing.
View All Photo Stories