What goes on inside Orange UK's network management centre?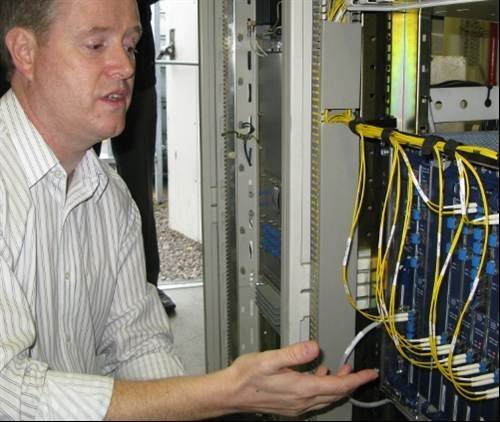 Source:
Copyright Ian Grant 2009
Andy Sutton describes Tellabs multi-service switch router
Orange's principal design consultant Andy Sutton describes the Tellabs multi-service switch router used by Orange as part of the backhaul solution within the metro (city-wide) transport domain to support new 3G services such as High Speed Packet Access (HSPA).
Orange UK, which is soon to merge with T-Mobile UK, invited Computer Weekly to its network management centre and R&D lab in Bristol.
The centre manages three main networks: the actual mobile telephony network, the firm's internal IT network, and the extranet that links Orange to its national network of retail outlets.
View All Photo Stories