Photos: Computer fashions (it was acceptable in the 80s)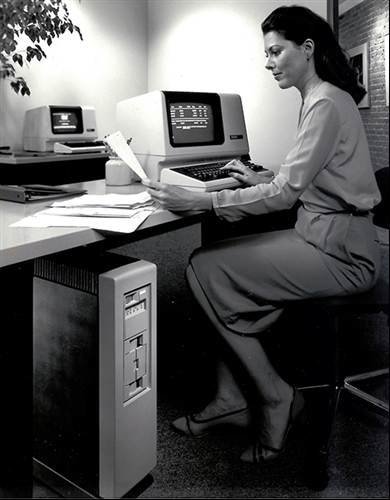 Source:
Computer Weekly archive
Digital Equipment Corporation debuts "low-cost microcomputer" - computer fashions of the 1980s
In 1983, this was considered svelte. Boasting a colossal 256 Kbytes of RAM, it came with the bargain basement price tag of $9,200 and an expression of immovable tranquility for the user.
While trawling through the dustier recesses of the Computer Weekly archive, some stock shots of technology from the 1980s came to light, demonstrating just how much data processing - to say nothing of haircuts, fashion and gender relations - has changed over just two decades.
View All Photo Stories