Photos: MoD - War, weapons and gadgets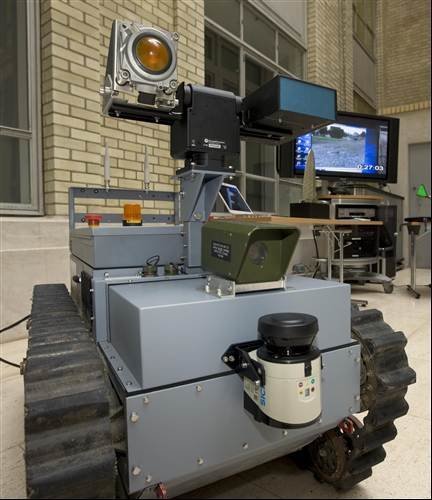 Source:
Crown Copyright 2009
Saturn
The MoD says Saturn is an "integrated system with one high flying and one mini UAV (Unmanned Aerial Vehicle), and a UGV (Unmanned Ground Vehicle) with a control station fusing data from visual, thermal and radar sensors". I think this means there are three robots stuck together. One flies high, one is small and flies, and the other stays on the ground. And they can see stuff.
The Ministry of Defence has released pictures of new technology it is developing, or hopes to develop.
The images were released alongside the Defence Technology Plan, which sets out the MoD's long-term research needs. It aims to encourage tech companies and academics to come up with the next generation of flying, spying robots and new lightweight tanks.
Quentin Davies, minister for defence equipment and support, said exploit new technologies is "vital" for battlefield success.
View All Photo Stories