Photos: MoD - War, weapons and gadgets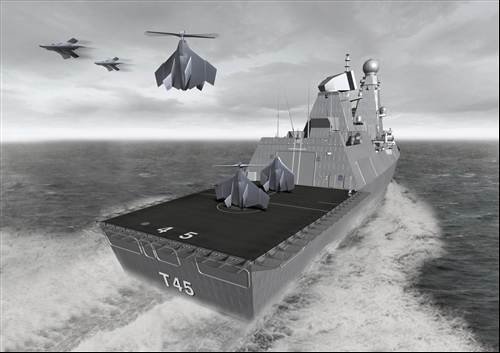 Source:
MoD / Crown Copyright
Computer simulation of novel air concept system
The ministry is looking for gadgets like these flying robot planes, which will be used for surveillance. Shown here returning to the mothership.
The Ministry of Defence has released pictures of new technology it is developing, or hopes to develop.
The images were released alongside the Defence Technology Plan, which sets out the MoD's long-term research needs. It aims to encourage tech companies and academics to come up with the next generation of flying, spying robots and new lightweight tanks.
Quentin Davies, minister for defence equipment and support, said exploit new technologies is "vital" for battlefield success.
View All Photo Stories