Photos: 3000 year old mummy seen using hi-tech scanner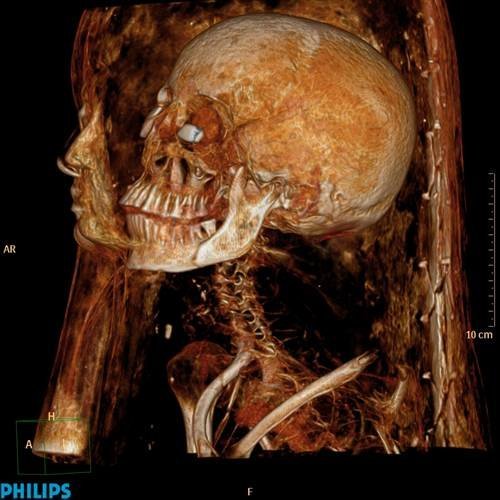 Source:
Philips Healthcare/University of Chicago
Teeth and eyes
3-D scan shows Meresamun's skull with teeth intact and stones placed in her eye sockets. Her coffin can be clearly seen. According to the coffin inscription, she held the title "Singer in the Interior of the Temple of Amun," making her an elite member of a group of women singers
Scientists have used an advanced scanner to get never-before-seen images of a 3000-year-old mummy. Staff at the University of Chicago combined X-rays with advanced computer processing technology to create the images.
View All Photo Stories