Photos: Barclays hi-tech Piccadilly branch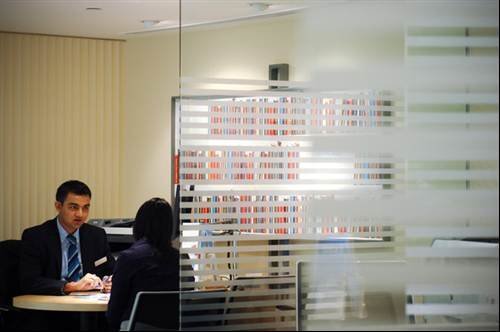 Interview room at hi-tech Barclays, Piccadilly
The counters at the Piccadilly branch are totally open with no glass screens. Staff will also be equipped with handheld PCs so they have access to information as they walk the floor to help customers.
Barclays bank has opened a cutting-edge branch in Piccadilly Circus demonstrating how technology is changing the way the bank can serve customers.
Alongside other advances, the bank is piloting Microsoft's Surface technology, which enables users to interaction with digital content through natural hand gestures and touch.
View All Photo Stories