Photos: Gartner Symposium Keynote, Cannes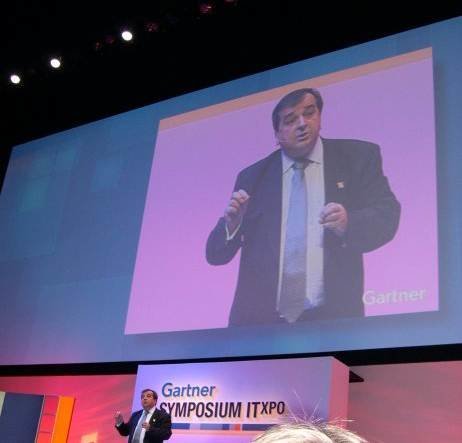 Gartner fellow Andy Kyte: Seize the day and modernise now
Carpe diem, sieze the day, said Gartner fellow, Andy Kyte. "We need to start managing what we have. We need inventory software, but do we really need five inventory systems?" He recommended that IT directors and CIOs use the downturn to modernise their IT by reducing such extraneous IT systems.
See our Gartner Special Report and replay our live discussion.
Given a backdrop of economic slowdown and recession, the Gartner Symposium in Cannes has kicked off with a sombre message for chief information officers and IT directors: rather than look at reducing costs, look at adding value. True innovation occurs when trading conditions are tough. The message from the keynote speakers is: "IT must innovate in this economic downturn." Further photos are also available on Gartner's Flickr pages.
View All Photo Stories