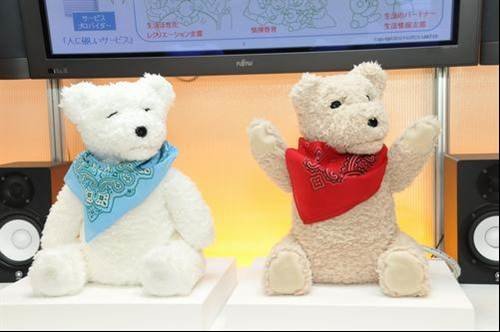 Source:
CEATEC 2010
Social robot teddy bear
Fujitsu developed the social robot teddy bear that can interact and react with humans. The company hopes they will help elderly patients with dementia thanks to an array of sensors that respond to the surrounding environment. Look at the next page of this photo gallery for a video of the robot in action.
The annual CEATEC exhibition in Japan showcases the latest cutting-edge technology and electronics. Some of the products on display may never make it to the shop floor, but others give some indication of the gadgets and gizmos likely to be heading our way soon - and of course, no Japanese tech show would be complete without a robot. Visit www.ceatec.com for more.